THE SOUNDWAVE HOUSE SHOW U.S. Wednesdays w/Luiz Fueggo
Written by LuizFueggo on April 20, 2022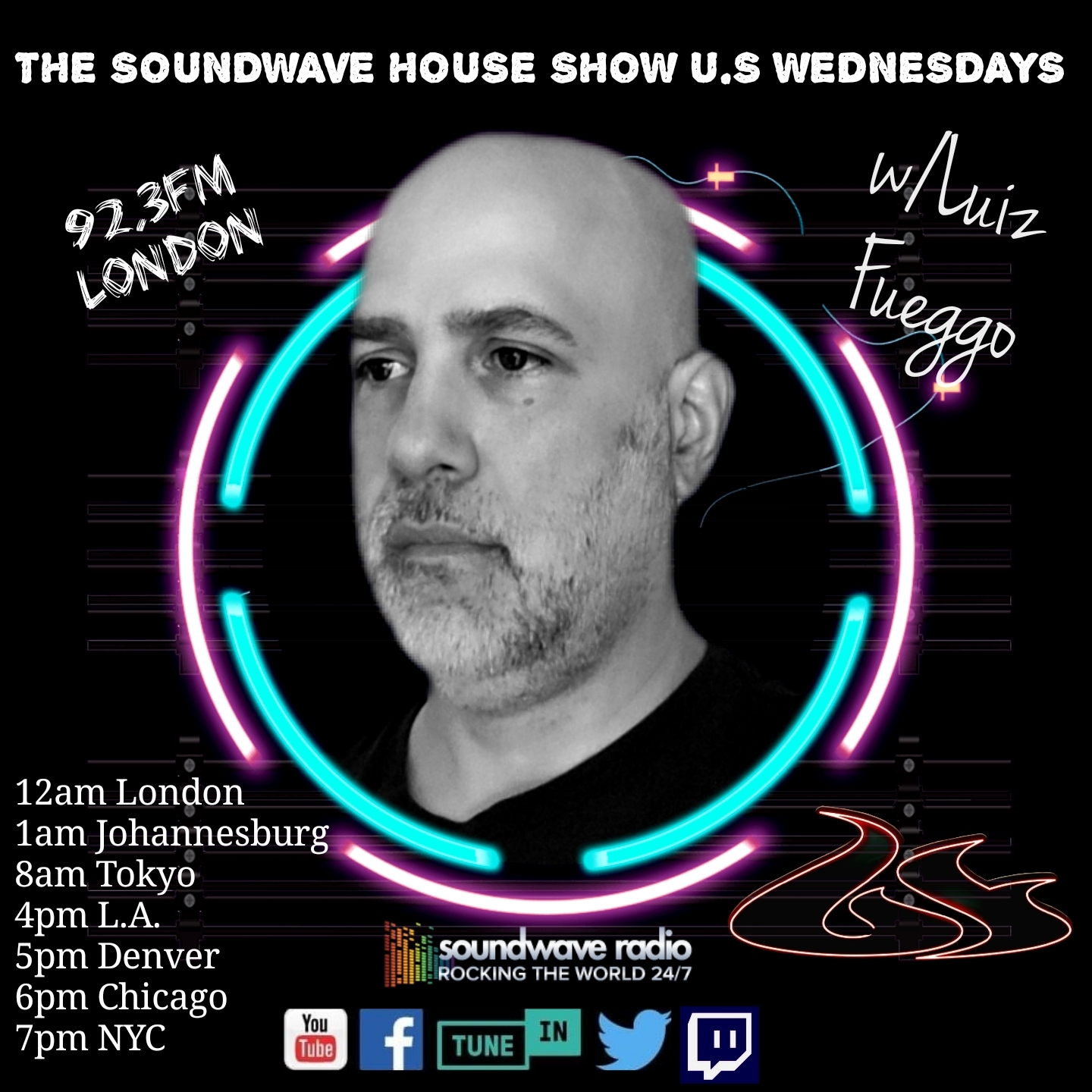 The Soundwave House Show U.S. with Luiz Fueggo, returns once again !
Are your earholes ready ??
Another LIVE 2 hour set of House Style Beats, Noises, Samples, Loops, Remixes and Mashups, and MORE NEW BANGERS !!
It's going to be ridiculous ! …in a good way !
Catch it here on soundwaveradio.net and 92.3fm in London
12am LONDON, 1am JOHANNESBURG, 8am TOKYO, 4pm L.A., 5pm DENVER, 6pm CHICAGO, & 7pm NYC !!
On the TuneIn app:
Subscribe and Follow Luiz Fueggo on:
https://www.twitch.tv/luizfueggo
https://twitter.com/LuizFueggo
https://www.youtube.com/channel/UCambboGJnbAIdk3xEtwhn8g
https://www.facebook.com/profile.php?id=100070953803676
---
Reader's opinions
---