SWR WEDNESDAY HOUSE w/Luiz Fueggo
Written by LuizFueggo on May 17, 2023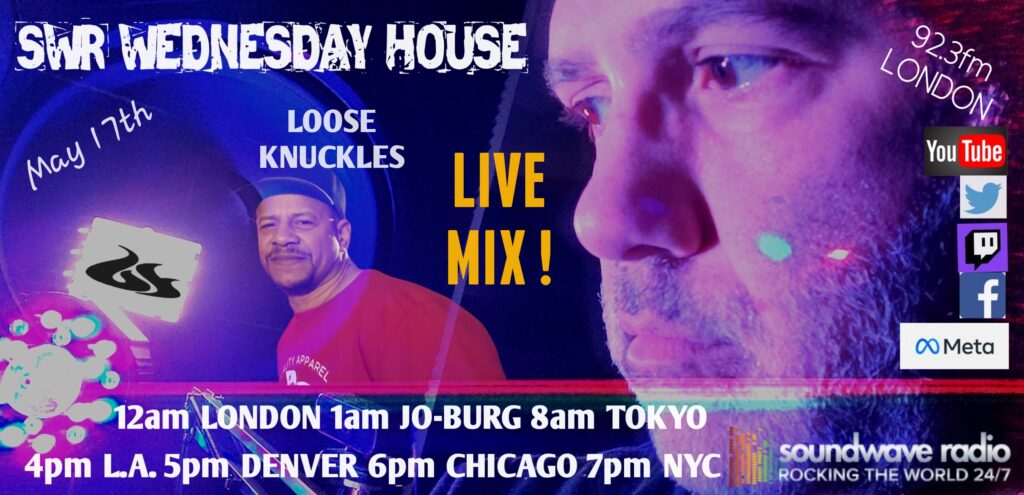 The return of the knuckle guy !!
Wednesdays are warming up, as we near the end of May …we have a return of a beloved guest !
Luiz Fueggo in the first hour, just beatin' it down and having fun doing it !! New floor shakers and stunning rhythmic disturbances, round out what you need to know about that …
Loose Knuckles returns in the second hour, with an action packed set of beaters to quicken the spirit ! Hard hitting, hypnotic, wonderfully blended club blasters that fit the menu …
As usual, you can catch it here on soundwaveradio.net and 92.3fm in London !
LIKE AND FOLLOW LUIZ FUEGGO ON THESES PLATFORMS FOR A LIVE SIMULCAST OF THE DAYS BROADCAST:
https://www.youtube.com/channel/UCambboGJnbAIdk3xEtwhn8g
https://www.twitch.tv/luizfueggo
…and remember, it's always "HOUSE THIS WAY …NOT THAT WAY" !
---
Reader's opinions
---