SWR WEDNESDAY HOUSE w/Luiz Fueggo
Written by LuizFueggo on April 19, 2023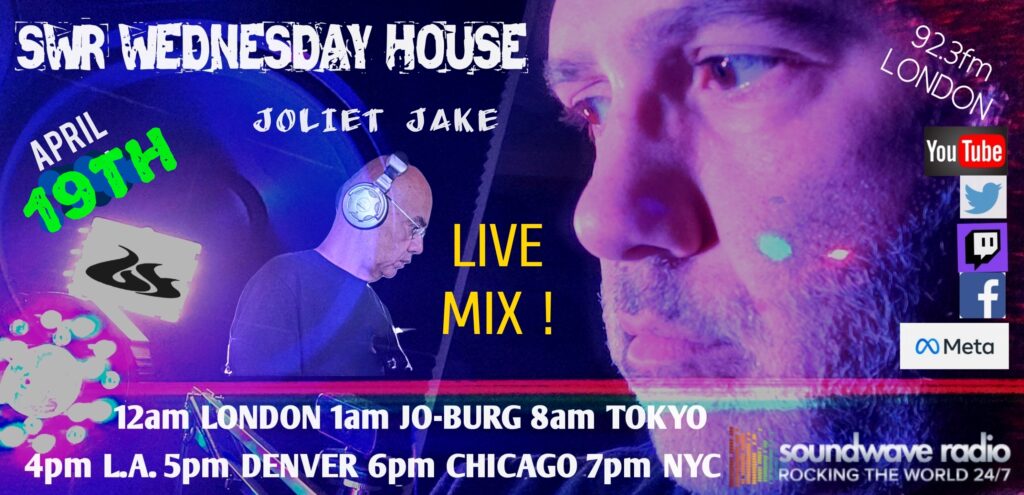 Another Wednesday arrives, and guess what ? We gon' House !!
This episode contains another guest spot LIVE FROM THE FYRE PYTT !!
In the 1st hour, ya boi Luiz Fueggo warms it up his way for ya …
In the 2nd hour, we a graced with the presence that is Joliet Jake …a long time Chicagoan and House purveyor, with decades of experiences, associations, and musical selections ! We are all in for a treat !
As always, you can catch it here on soundwaveradio.net …Your source for 24 hour a day party music !
Like and follow Luiz Fueggo on these platforms, for a live simulcast of the days broadcast !
https://www.youtube.com/channel/UCambboGJnbAIdk3xEtwhn8g
https://www.facebook.com/fyrstarter1105
https://www.twitch.tv/luizfueggo
| | |
| --- | --- |
| | ReplyForward |
Remember …it's always "HOUSE MUSIC THIS WAY …NOT THAT WAY" …
---
Reader's opinions
---