OLEM – Soundwave House Show
DISCO - HOUSE - TECH HOUSE - TECHNO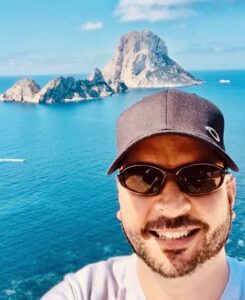 Soundwave Radio plays a wide spectrum of House & Techno Music, with the goal of taking you on a musical journey.
OLEM curates the perfect playlists for your workout or night out, no matter the time of day!
You can catch me every Thursday from 8pm – 10pm by going to the link;
Ascending from the roots of British rave culture, OLEM is an artist with a truly unique story.
Combining his fondness of Techno, Tech House, Progressive House and Disco, OLEM's output
encompasses uplifting energy, groove and captivating melodics. A graduate of the revered Sub Bass Academy, OLEM's relentless work ethic and pursuit of musical independence have already seen him achieve some remarkable milestones. His debut release on Ryde Music garnered the support of several high-profile industry peers, including none other than the iconic figure of Brandon Block (whom OLEM has also supported as a DJ himself). With an EP due for release in 2021, he has taken his producing to the next level.
OLEM has even seen success in the world of radio/podcasting with his top-10 charting 'Breaking
Through with OLEM', which saw applaudable momentum upon release with iTunes.
OLEM has been on a steep incline from the word go, already surpassing many of his expectations
as an artist. He has had the privilege of gracing several renowned stages, most notably London's
seminal Ministry of Sound Club as support for Gareth Emery. He has also appeared at Wilkestock,
Isle of Wight and Nozstock with Shanghaied records and also supports a local Anti-Knife Crime
initiative in Milton Keynes where he serves as a DJ tutor to young members of the local community.
More than your typical artist, his intentions live and breathe all that is good with modern-day music.
---
Read more
---
Podcast of previous episodes
---
---
OLEM – Soundwave House Show crew
---
Sorry, there is nothing for the moment.
---