---
R.A.F is through to the live audition round and will be appearing in Belgium very soon
Written by admin on August 1, 2018
Dj Name: R.A.F. (Antwerp Sound Crew)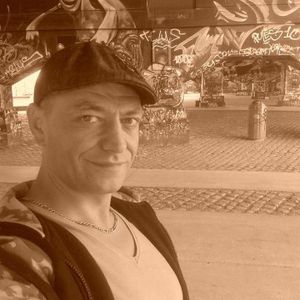 Biography .: My name is R.A.F. (Antwerp Sound Crew) 42 of age and my hometown is Antwerp.
Since a young boy i was bitten by the house/Techno bug and have been a raver most of my youth.
Here i develloped a big love for electronic music and so my dj carrier began.. This was early 90's..
Playing at lots of different clubs and partys those days.. after a silent periode i came acros and old friend of mine who never stopped playing. The bug has bitten me again!!! Togheter we started Antwerp Sound Crew and played acros different clubs and partys all over Belgium.
In this competiton i will be competing solo as R.A.F. and i bring you a variety of Techno that will make your body move!
Come and hear the sound of Antwerp Sound Crew's founding member R.A.F.
Check out the entry by R.A.F :https://www.mixcloud.com/antwerpsoundcrew/soundwave-world-tour-promo-mix-by-raf-antwerp-sound-crew/
Genre: Techno (all Styles)
Home Town: Merksem
Nearest City: Merksem
Country of Residence: België
---
Reader's opinions
---