---
Greig wants to tour the world with Soundwave – please vote for him here
Written by admin on July 29, 2018
Dj Name: Greig van Emmenis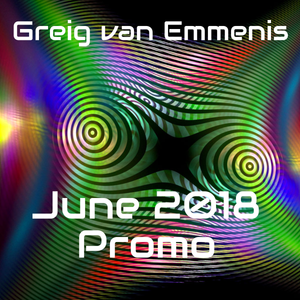 Biography .: I started DJing in 2001 when vinyl was still the most popular way to mix. At the time I would frequent clubs like Golden, at the Void in Stoke, Gatecrasher in Sheffield, God's Kitchen in Birmingam and Passion in Coleville. My friends and I would travel all over the country and watch DJs like Paul van Dyk, Tiesto, Eddie Halliwell, Marco V, Sasha, Paul Oakenfold, John Digweed, Mauro Picotto, Mario Piu and loads of others.
​
I idolised them and wanted to be just like them. The centre of attention, adored by the crowd, having them chant your name.
​
I started out mixing Trance and Hard House. Music like For an Angel by Paul van Dyk, Can you dig it, by Jam X and De Leon. Classics like Delerium – Silence (Tiesto's 'In Search Of Sunrise' Remix. And Energy 52 – Café Del Mar. Awesome!!
I used to shop for records in places like HMV and local record stores in Chester, Northwich and Winsford.
My equipment of choice was an old pair of belt driven decks and an old Behringer mixer. It didn't matter what I had to DJ on at the time, funds were hard to come by, and I just wanted to get started.
​
I must say, that getting into DJing and learning the ins and outs of the music and the technical aspect of DJing was the best thing about starting out.
​
Now I play out as much as I can, but I have a family too so juggling that can be hard sometimes. Even though my family are supportive.
​
I'm at a stage now where I believe I have what it takes to become professional and make a go of a full time career as a DJ.
​
Check out the entry by Greig right here :https://www.mixcloud.com/greigvanemmenis/june-2018-promo-mix/
Genre: Trance (all styles)
Home Town: Oswestry
Nearest City: Chester
Country of Residence: England
---
Reader's opinions
---