THE SOUNDWAVE HOUSE SHOW U.S. Wednesdays w/Luiz Fueggo
Written by LuizFueggo on September 28, 2022
Subscribe and Follow Luiz Fueggo on:
https://twitter.com/LuizFueggo
https://www.youtube.com/channel/UCambboGJnbAIdk3xEtwhn8g
https://www.facebook.com/fyrstarter1105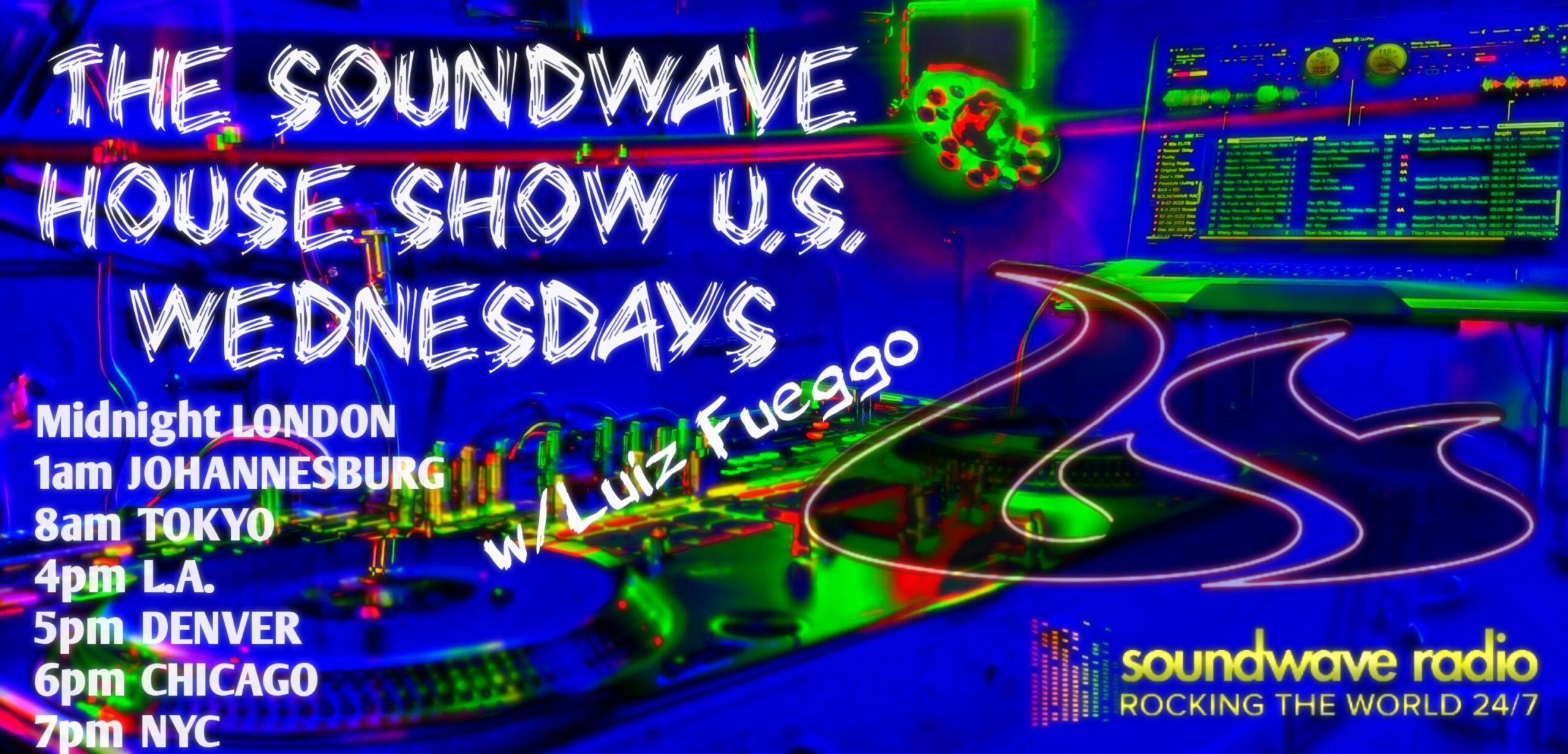 Back this Wednesday, as we enter Autumn …Time for some House !
Another session of bass bumpin', heart poundin', brain beatin' House ! The way Luiz Fueggo beats them together to form 2 Hours of madness ….LIVE !
Not everyone understands House Music …House is a Feeling !!
CAN YOU FEEL IT ? NO ? Tune in tonight and find out !!
It's House Music this way …not that way !
House brings us together …never apart !!
Catch it here on soundwaveradio.net
92.3fm in London
Midnight LONDON, 1am JOHANNESBURG, 2am MOSCOW, 8am TOKYO, 4pm L.A., 5pm DENVER, 6pm CHICAGO, & 7pm NYC !!
On the TuneIn app:
---
Reader's opinions
---